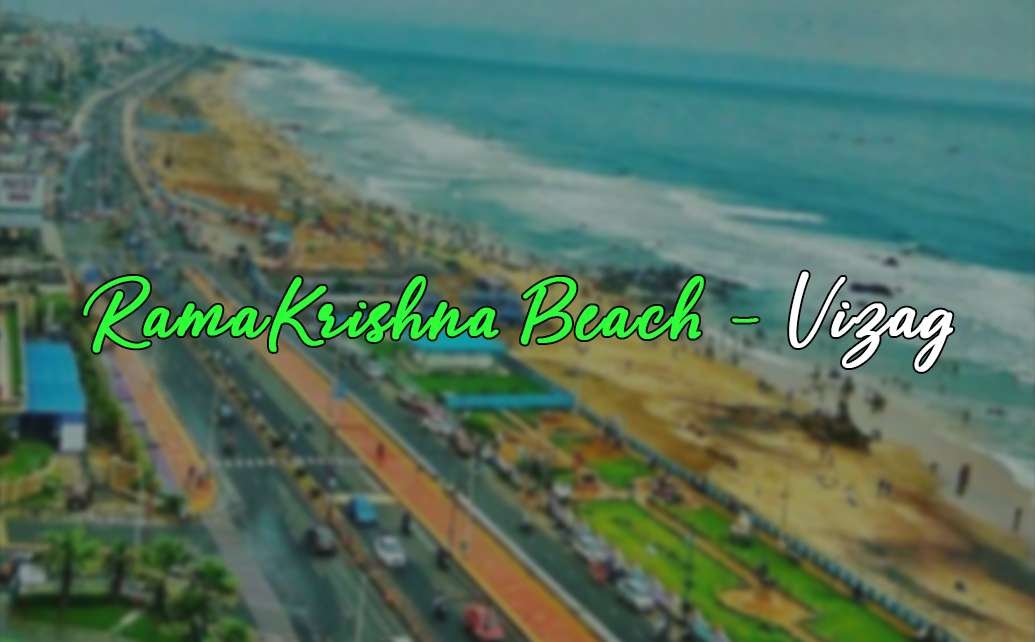 Know more about RamaKrishna Beach aka the famous RK Beach – Vizag
Ramakrishna Beach (also known as RK Beach) is a spectacular long beach on the Bay of Bengal located 4 kilometers from Vizag Railway Station. This is one of Visakhapatnam's most popular beaches, and it gets its name from the Ramakrishna Mission ashram across Beach Road from the park. Ramakrishna Beach is a popular tourist destination in Vizag
Visakhapatnam is Andhra Pradesh's beach city, attracting hordes of visitors on a daily basis. Ramakrishna beach, also known as RK beach, is a popular destination for both young and old people in Vizag.
The Ramakrishna Mission ashram near the beach inspired the name RK Beach. With its calm waters and cool atmosphere, the beach provides a beautiful view of the countryside.
The sunset view from this beach is truly mesmerizing, and one can find several people relaxing on this beautiful beach while taking in the perfect view.
Ramakrishna Beach is popular not only with tourists but also with locals. This beach becomes crowded in the evening as people enjoy themselves on the sands. Swimming, sunbathing, surfing, and beach volleyball are some of the popular activities seen here.
A camel ride on the beach sands is also available. On one side of the shore, several boats and ships are in operation, and visitors can take a ride in a traditional fishing boat arranged by the fishermen or take a local cruise to enjoy the beautiful sunset view.
To satisfy your palate, several roadside restaurants around the beach serve the best seafood, which everyone should try. There are several other restaurants along the beach that will satisfy your hunger.
Other popular attractions in and around Ramakrishna Beach include the INS Kurusura Submarine Museum, an aquarium, the Kali temple, Visakha museum, and VUDA park.
This beach, which takes up a large portion of the seafront, is a great place to unwind. The Municipal Corporation of Visakhapatnam (MCV) and the Visakhapatnam Urban Development Authority collaborated on the development of RK Beach (VUDA). RK Beach also has the Submarine Museum, Visakha Museum, Sri Ramakrishna Mission Ashram, an aquarium, Kali Temple, statues of famous people, roadside restaurants, and parks. The INS Kursura Submarine Museum, which preserves the Kalvari class submarine, is the beach's most famous feature. The 'Victory at Sea' war memorial on the beach was built as a tribute to the soldiers of the 1971 war.
RK beach is well-known for family outings and draws a large number of visitors. The beach is ideal for witnessing breathtaking sunrises. While swimming is not permitted at Rama Krishna Beach, there are numerous attractions and activities to keep visitors entertained. The beach attracts visitors with a variety of water activities such as sunbathing, beach volleyball, windsurfing, and water skiing. Deep sea fishing is another popular activity on traditional fishing boats. Boating is available from the fishing harbor in Andhra Pradesh Tourism.
RK Beach is always given special attention during Visakha Utsav, the district's annual festival. Andhra University conducts special research projects on the beach in order to save Sea Tortoises during their breeding seasons.
Matsya Darshini Aquarium Vizag
MatsyaDarshini Aquarium is one of the many places you should visit because it reflects a prominent aspect of the city of Vizag: the sea. Vizag is an industrial port city where the sea serves primarily commercial and social functions. It is also a popular tourist attraction.
MatsyaDarshini Aquarium was established in 1994 by the Municipal Corporation of Visakhapatnam. It began in a bungalow owned by a Municipal Commissioner until 1990. The aquarium has about twenty different-sized tanks that house various water creatures such as freshwater and sea creatures, as well as exotic and invertebrates.
MatsyaDarshini Aquarium Vizag Activities
MatsyaDarshini Aquarium provides highly educational day-out plans for children, allowing them to break away from the concept of all work and no play. Adults can also experience heightened enthusiasm and curiosity at the aquarium. With an endless list of activities to choose from, the aquarium has made science fun.
1. Aquatic Animals: The aquarium displays a variety of exotic animals, including Long Horn Cow Fish, Peacock Wrasse, Electric Ray, Porcupine Fish, and Red Squirrel Fish, among others, which has become its main attraction. Starfish, tentacle anemones, and sea anemones are among the marine invertebrates seen at the aquarium. Exotic marine animals from Malaysia and Singapore have made their homes here.
2. Shop: Day trips to popular tourist destinations are incomplete without souvenirs to take home as mementos of the trip. MatsyaDarshini Aquarium has an in-house gift shop where you can buy key chains, badges, coasters, and other items featuring some of the animals. They also have a selection of sea shell jewelry that you can splurge on. Their reasonable prices make them even more appealing.