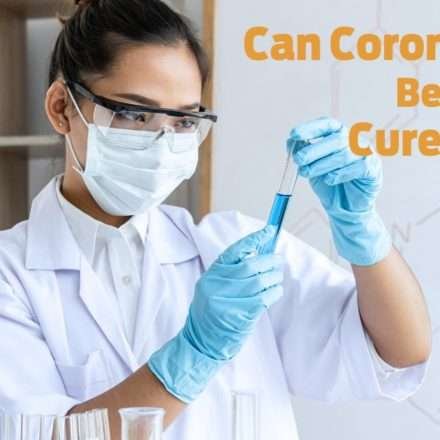 Can Corona virus be Cured?
Can Corona virus be Cured?
The early stages of Corona can be treated.
With 1.36 billion population and surging cases of the corona, healthcare infrastructure is facing a challenge. India definitely needs a vaccine to combat this infectious disease. In spite of the fact the fatality rate of India is less compared to the global rate. Accommodating all the COVID-19 patients in hospitals for the treatment has become hard with the fixed number of ventilators. Patients with severe symptoms require a minimum time of 13 days of respiratory support. This lengthy treatment will further strain the resources.
In this crucial time, Glenmark has launched its antiviral drug under the name of Fabiflu to treat corona in the early stages. India can heave a sigh of relief as this drug can be taken orally and doesn't need any hospitalization.
According to the Hindustantimes, check out how the first in the market antiviral drug can treat COVID-19.
Glenmark first pharmaceutical company in India to receive approval
Glenmark filed the product for a clinical trial with India's drug regulator DCGI and became the first pharmaceutical company in India to receive approval for conducting phase 3 clinical trial on mild to moderate COVID-19 patients.
Mr. Glenn Saldanha, Chairman and Managing Director of Glenmark Pharmaceuticals Ltd., said that the approval had come at a time when cases in India are rapidly increasing, putting tremendous pressure on the healthcare system. He added "We hope the availability of an effective treatment such as FabiFlu will considerably help assuage this pressure and offer patients in India a much needed and timely therapy option."
During the clinical trials, FabiFlu has shown an encouraging response in mild to moderate COVID-19 patients. And this was confirmed by the MD of Glenmark. As it is orally administered, it serves as a better treatment option over other intravenously administered medications. Glenmark will work closely with the government and medical community to make FabiFlu quickly accessible to patients across the country."
Favipiravir has a unique mechanism of action. it is converted into an active phosphoribosylated form (favipiravir-RTP) in cells and recognized as a substrate by viral RNA polymerase. thereby inhibiting RNA polymerase activity.
Why Fabiflu
According to the company, Favipiravir has proven in-vitro activity against SARS CoV2 virus, which is the virus responsible for Covid-19. It has a wide therapeutic safety margin for Covid-19 at the dose that we administer," Glenmark Pharmaceuticals President India Formulations, Middle East and Africa Sujesh Vasudevan said at an online press conference.
This medicine gets into the cell and retards the viral replication. If used in the early stages, this drug works effectively by curbing the viral duplication. It offers a rapid reduction in viral load within four days and provides faster symptomatic and radiological improvement.
Fabiflu Price and Dosage
The price is Rs103 per tablet which can be treated from mild to moderate COVID-19 patients.
Glenmark Pharmaceuticals announced that the drug will be available as a 200 mg tablet at a maximum retail price (MRP) of Rs 3,500 for a strip of 34 tablets
The company-prescribed that the dosage should be 1,800 mg twice daily on day one and 800 mg twice daily from day 2 to day 14. Fabiflu works effectively for the age group for 20-90 years.
Fabiflu should be taken only when prescribed. Self- medication is prohibited.
Fabiflu Manufacturing and availability
When inquired about the manufacturing and availability, the drugmaker said. "Considering a minimum of two strips per patient, Glenmark will be able to provide FabiFlu for about 82,500 patients in the 1st month itself. We will be closely monitoring the evolving situation and basis of the situation, we will work to scale and meet the healthcare needs of the country".
The active pharmaceutical ingredients (API) for the product are produced at its Ankleshwar plant and the formulation is being manufactured at Baddi plant.
Glenmark declared that the drug will be available both through hospitals and the PAN India in the next 7-10 days.
Considering the emergency situation of the Covid-19 outbreak in India, manufacturing and marketing consent has been granted as part of an expedited approval process.
Every patient must have signed informed consent before treatment initiation.
Strides Pharma, Brinton Pharmaceuticals, Lasa Supergenics, and Optimus Pharma are the other firms that are waiting for the approval of drug launch.
Health Conditions
Glenmark said Favipiravir can be used for coronavirus patients who are suffering from diabetes and heart disease with mild to moderate CORONA symptoms.
Favipiravir has shown clinical improvement of up to 88% in mild to moderate CORONA cases.
Global Trials
In Japan, Favipiravir has been approved for the treatment of novel or re-emerging influenza virus infections since 2014.
Japan, Bangladesh, and also UAE are already using this drug for the treatment of COVID-19 and the efficiency rate is over 80-88%.
About 18 global clinical trials in 3,000 subjects are going on including in India, the USA, Canada, Italy, China, France, UK, and other countries.
Research
Last month, Glenmark also confirmed that it is trying to evaluate the efficacy of two antivirals. The Favipiravir (a drug for novel flu pandemics) and Umifenovir(a drug for influenza) as a combination therapy in moderate hospitalized adult COVID-19 patients in India.
With the massive testing and having the confirmed case results in hand, India has a chance of overcoming this pandemic. Hopefully, India would see a spike in the number of cured or discharged cases with this new antiviral drug. Effective treatment will help reduce the pressure on the health care system as well.
Hope the Medicine will Come Early and Rescue us from this pandemic.