Visakhapatnam, additionally referred to as Vizag, is a colorful coastal city in the Indian state of Andhra Pradesh. Blessed with natural beauty, a rich history, and a moderate climate, Visakhapatnam offers a unique charm during the monsoon season. This blog aims to guide you through the best things to do in Visakhapatnam during the rainy season, making it an ideal destination for family travel and an exciting city travel experience. We'll also explore nearby tourist places and highlight the best holiday destinations in and around Visakhapatnam.
Embrace Best Holiday Destinations In Visakhapatnam:
Visakhapatnam experiences a refreshing monsoon season from June to September, with lush greenery, cooler temperatures, and occasional showers. It's the perfect time to explore the city's natural beauty and take part in various outdoor activities. Enjoy the sight of rain-washed streets, the smell of wet soil, and the rejuvenating ambiance that comes with the rain.
Explore Visakhapatnam's Iconic Travel Attractions:
Visakhapatnam is home to several must-visit attractions that shine even brighter during the monsoon season. One such place is the Kailasagiri Hill, where you can enjoy panoramic views of the city and the Bay of Bengal while savouring hot tea and pakoras from the nearby stalls. The Indira Gandhi Zoological Park is another family-friendly destination where you can witness the beauty of nature up close, surrounded by lush green landscapes.
Visit Araku Valley:
Just a few hours away from Visakhapatnam, Araku Valley is a paradise on earth, particularly during the monsoon season. This hill station is renowned for its breathtaking landscapes, cascading waterfalls, and coffee plantations. Take a scenic train ride on the Araku Valley Railway, passing through tunnels and bridges while enjoying the lush greenery all around.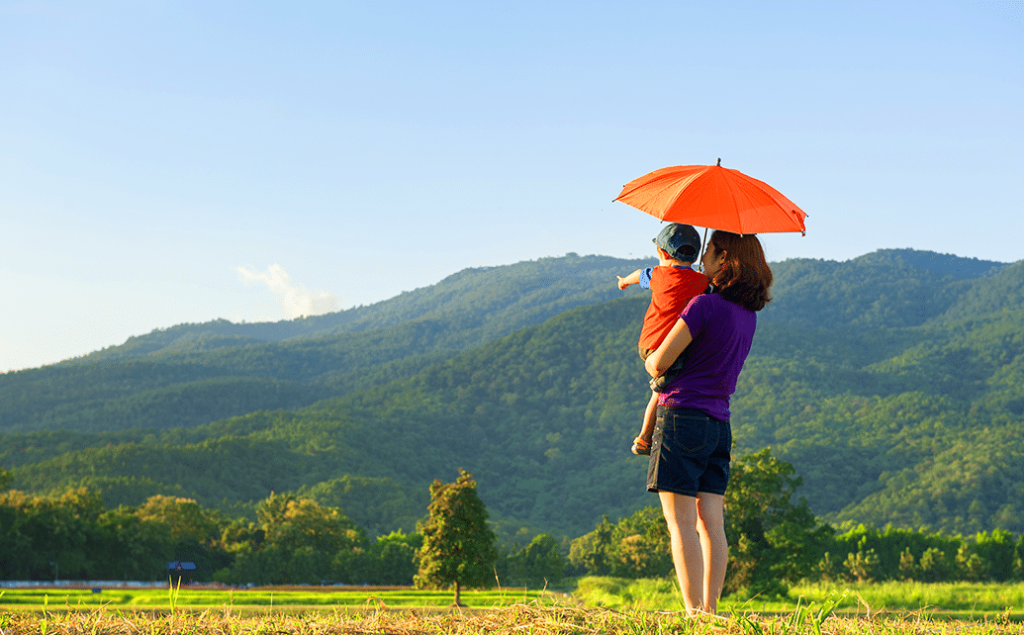 Breathtaking Beaches:
Visakhapatnam boasts pristine beaches that are a sight to behold during the monsoon season. Rushikonda Beach is a popular spot for water sports enthusiasts, offering activities like jet skiing and parasailing. Yarada Beach, nestled amidst lush hills, provides a serene escape with its golden sand and calm waters. Watching the rain kiss the sea while walking along the coastline is a magical experience.
Insightful Museums and Historical Sites:
To delve into the history and culture of the region, visit the Visakha Museum and the Submarine Museum. The former showcases a wide range of artifacts, including vintage coins, pottery, and photographs depicting the city's evolution. The latter offers a unique opportunity to explore a real submarine, INS Kursura, which served the Indian Navy for over two decades.
Local Delicacies and Shopping:
Monsoon season in Visakhapatnam calls for indulging in the region's delectable cuisine. Taste the famous Andhra-style spicy biryani, piping hot vadas, and flavorful seafood delicacies at local eateries. Don't forget to try the famous Pootharekulu, a traditional sweet made with rice flour and jaggery.
Nearby Travel Places:
Apart from Araku Valley, there are other nearby destinations worth exploring during the monsoon season. Borra Caves, nestled amidst the Ananthagiri Hills, is a natural wonder filled with stalactite and stalagmite formations. Lambasingi, often called the "Kashmir of Andhra Pradesh," offers a unique experience with its mist-covered landscapes and chilly weather.
Visakhapatnam, with its enchanting monsoon season, offers a plethora of experiences for travellers. From exploring iconic attractions to venturing into nearby vizag city tour packages by car, this coastal city has something to offer everyone. So pack your bags, embrace the rain, and embark on a memorable journey to Visakhapatnam through TravelToVizag tour packages, one of the best holiday destinations in India during the monsoon season.